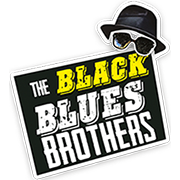 LET'S TWIST AGAIN!
The second long-waited show of the "magnificent five"
Everybody around the world is ready to twist again!
In a smoky train station waiting room, five men, all dressed in Humphrey Bogart-style trench coats, are waiting. For a train? For a person? To kill time, they listen to twist and rock'n'roll music on a vintage jukebox and try to call their girls on the phone, but these twin passions for music and love make the group miss their train! How can they fix things? With incredible stunts, which exploit everything around them for breathtaking acts: tables, chairs... even the level crossings!

Let's twist again! is an acrobatic musical comedy show, with an unforgettable soundtrack (from Glenn Miller to Keith Emerson, from Chubby Checker to Elvis Presley, passing through Aretha Franklin) accompanying a dynamic and fun new repertoire of human pyramids, backflips, rope stunts and much more!

After a world tour with more than 600 dates and 300.000 spectators (including Pope Francis and Prince Albert of Monaco) and after several appearances on TV (Royal Variety Performance, Le plus grand cabaret du monde, Tú Sí Que Vales), the Black Blues Brothers return to the stage and let you dance and twist again.